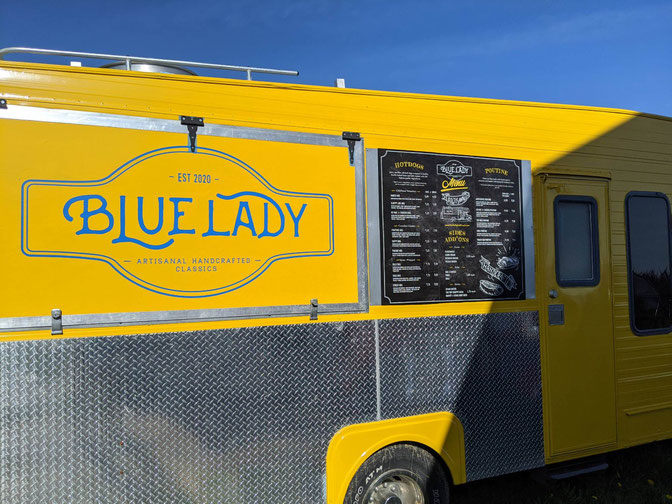 Today is a big day for Blue Lady....
We are officially open for pick up between 1130am and 230pm at Palatine Hills Winery (911 Lakeshore Rd), and between 5pm and 830pm at Blue Lady Farm (299 Lakeshore Rd) in Niagara on the Lake. Swing on by to get your fix of gourmet hotdogs and poutine!
You can come by live to order, or pre-order online at https://www.blueladyfoodtruck.com/order-online/
Can't wait to feed ya!